Ntlm password hash cracker online. Ntlm Decrypt & Encrypt Online
Ntlm password hash cracker online
Rating: 7,9/10

336

reviews
How to Crack LM and NTLM Hash: CudaHashcat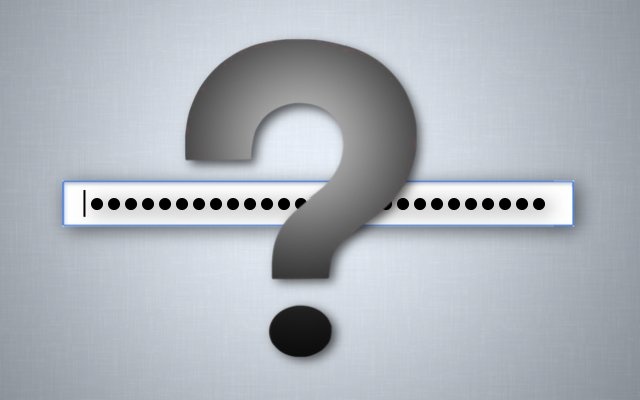 Because John has been around for so long there are lots of other tools that are designed to work with it and its output. Welcome to the Offensive Security Rainbow Cracker Enter your Hash and click submit below. Here we offer some well-known wordlists as long as default rules sets. Suggested reading - : identify your unknown hash: we support over 250 hash types. We have lots of other tricks up our sleeves which help us to get longer, more complex passwords than are possible through brute force, including rule based attacks, combinator attacks, and hybrid attacks.
Next
What is the most effective way to crack NTLM v2 you have found? : AskNetsec
Now we need to crack the hashes to get the clear-text passwords. When the output of a particular guess matches a hash in a compromised list, the corresponding password has been cracked. But long passwords aren't enough. Because of this I'll most likely bump the random characters to 5 but otherwise keep the same method. Finally, it doesn't scale too well to large pwdump files - thousands of users especially with history will make it quite unresponsive.
Next
What is the most effective way to crack NTLM v2 you have found? : AskNetsec
I do this as part of my pen testing job, so if you need more details please ask. In theory, hashes can't be mathematically reversed. Due to abuse, the cracker has been closed to the public. Because of this, you'll have much better success with Cain if your wordlist has the first letter capitalised on all the words that if it's entirely lowercase which Cain's default one is. Ars may earn compensation on sales from links on this site. On the other hand, these hashes are designed to be hard to crack. The default charset where it stores that information is old, so doesn't work well, but you can create your own.
Next
Active Directory Password Auditing Part 2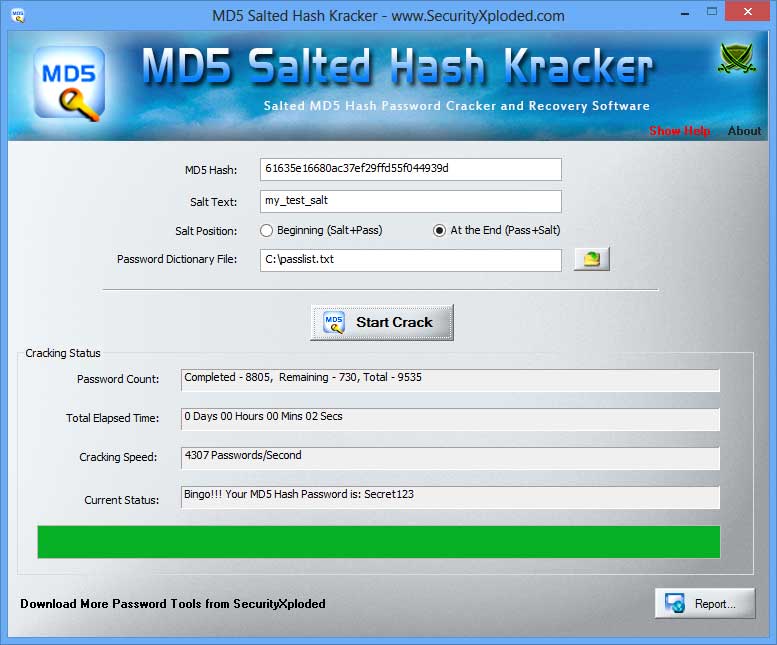 . The following rules do some very basic changes capitalising words, adding 123 or the year, etc. We also applied intelligent word mangling brute force hybrid to our wordlists to make them much more effective. How to Crack Decrypt Hash of Almost Any Type. Hence its not practical for anyone to create such an setup on the home system. You only have your software installed on the cluster controller.
Next
Ntlm Decrypt & Encrypt Online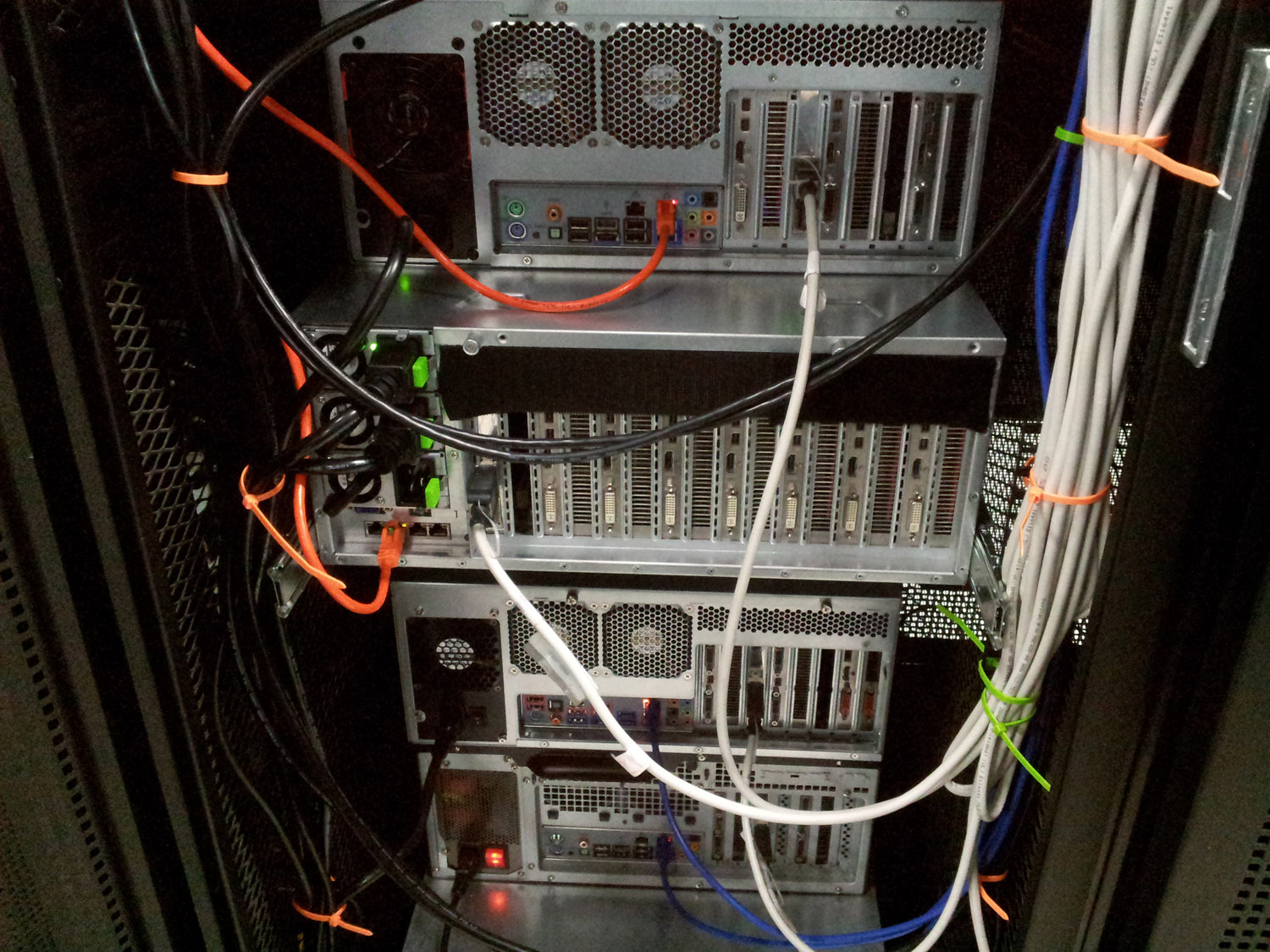 Be sure to check out the awesome. This function is used for a lot of different applications and is based on cryptographic function , with few differencies. I was under the impression that the generated hashes were all of a uniform length - meaning that a 20 character password could conceivably have an 8 character counterpart that generates the same hash. This means that cracking a 14 character password is twice as hard as cracking a 7 character password, rather than being billions of times harder as it would be with an algorithm that did not split the passwords. The material on this site may not be reproduced, distributed, transmitted, cached or otherwise used, except with the prior written permission of Condé Nast. Using the new cluster, the same attack would move about four times faster. Incremental bruteforce Incremental mode is john's version of a bruteforce attack.
Next
Hash.Help
I typically follow themes for picking the word. It's normally a good idea to break very weak passwords with a simple dictionary attack and short 5 character bruteforce attack first, then let the Rainbow Tables pick up the rest. So cracking involves just comparing the current password hash with the pre computed hashes within the rainbow tables and get the associated plain text password. It's very effective once you've cracked a number of passwords and want to find people who are changing their passwords using weak methods such as incrementing the number of the end each time they change it. For information on password hashing systems that are not vulnerable to pre-computed lookup tables, see our. Offsec students will find the priority code in their Control Panel.
Next
NTLM Hashes to Windows Passwords
So what this really means for the average person is that not only are short-to-average passwords guaranteed to fall in a short amount of time, but also longer, more complex passwords fall in a quarter of the time it previously took. They don't work very well for longer passwords unless you have terabytes of fast storage , but for shorter passwords they're extremely effective. Hence it takes very less time compared to the traditional method of brute force cracking. It's an almost unprecedented speed that can try every possible Windows passcode in the typical enterprise in less than six hours. Benchmark result of each rainbow table is shown in last column of the list below. Ideally setting up the rainbow tables takes huge amount of disk space and lot of computing time to generate the tables.
Next
Hash.Help
There are a lot of command line options and further options in the configuration file. Dictionary attacks are geared towards 1 or 2 characters appended or prepended to a dictionary word usually! In we looked how to dump the password hashes from a Domain Controller using. For the time being, readers should assume that the vast majority of their passwords are hashed with fast algorithms. This are similar to the permutations in Cain, but all you a lot more flexibility. The hash is not salted and, in theory, it is always possible to recover the password from the hash given adequate means, of course. Although it's interesting and fun to try and crack as many passwords as you can, really the objective in most cases certainly for internal auditing is to identify the weakest passwords, so unless you have other objectives, it's not worth investing too much time in all the more sophisticated cracking techniques - especially when there are dozens of accounts out there with Password1. This is an ingenious process but does not work within a reasonable time frame for strong passwords, particularly if they contain Unicode characters.
Next